Redefine Your Favorite Spaces with Luxury Vinyl Planks in Akron, OH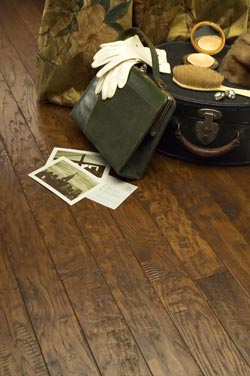 Steer your interior remodeling project in bold and exciting directions. At Northport Flooring America, you will find the materials and support you need to realize your ideas. Our location is your source for luxury vinyl planks in Akron, OH. Choose this flooring and enjoy the unity of natural beauty and everyday durability. With our wide-ranging catalog, personalized approach to service, and professional installation solutions, completing your project is a simple and rewarding experience.
Luxury Vinyl Is Your Gateway to a World of Possibilities
Form and function are found in one convenient package thanks to luxury vinyl plank floor, which is also known as LVP. This flooring material has gained in popularity, thanks in large part to its strength, resiliency, and versatility. There are many benefits to choosing this flooring.
First, it broadens your interior design options. LVP flooring successfully mimics the texture and appearance of solid hardwood. It is available in the style of many different wood species, including oak and pine. Luxury vinyl will not warp or shrink when exposed to moisture. As a result, you have the flexibility to impart a natural majesty to spaces like the bathroom or basement.
Speaking of water resistance, luxury vinyl flooring is a house cleaning-friendly material. It is simple to clean and maintain. The solid surface of LVP means that it repels stains, dust, and dirt. In turn, you will spend less time and energy cleaning. Most accidents clear away with little effort. LVP's ease of maintenance has made it a popular choice amongst homeowners with children and pets.
Luxury vinyl plank floor promotes comfortable and serene living. The distinct composition of this flooring makes it a great insulator — your heating and cooling systems won't have to work as hard to keep temperatures at sensible levels. These insulating properties also give rooms better acoustic properties. LVP absorbs sound, which is a great benefit to consider if your project involves the living room or other high-activity areas.
Luxury vinyl planks are built to last. It's made from resilient materials, which give it a high degree of strength. This flooring absorbs the impacts of foot traffic, drops, scrapes, and bumps. The surface is durable, which ensures your flooring looks great — day in and day out.
Your Flooring Installation Partner
Explore your interior design options at our showroom. We offer luxury vinyl plank flooring in different designs and styles from the leading brands. Your interior design options are limited only by your imagination. On top of that, our knowledgeable staff members are available to answer your questions and steer your project in the right direction.
When it's time to put your re-flooring plans into motion, we're here for you as well. We facilitate luxury vinyl plank floor installation by professionals. Our experienced installation crew works quickly and diligently to ensure you attain beautiful and long-lasting results.

Contact us to learn more about our selection of luxury vinyl planks. We proudly serve customers in Akron, OH, including Cuyahoga Falls, Stow, Hudson, and Fairlawn, and the surrounding area.