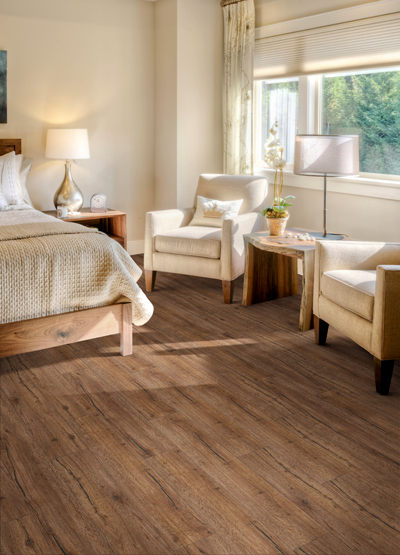 Update your home's look without investing a lot of time, money, and stress. New window treatments give you a fresh view on your rooms without any budget-breaking expenses. Visit out showroom to explore one of the local area's largest selections of blinds, shades, and window coverings. Our sprawling showroom includes multiple types of products to choose from, making it simple for you to find the perfect window treatment for your tastes and price range. All of our designs are available in a wide range of materials, colors, patterns, and textures.
Whatever your aesthetic and practical preferences may be, our staff helps you find the ideal blinds for your home improvement project. Every window and every room is different. Regardless of what size and type of windows your home has, we have the appropriate coverings in stock. Likewise, our massive inventory allows us to match any style of interior décor.
From application to installation, our team is here to help with your renovation project. Consult with our showroom staff to discover the right coverings for your home's windows. We are always available to provide in-depth product information and make recommendations based on your project requirements. Once you've picked your product, our installation team goes to work for you. Learn more about how we make home improvement easy by reaching out to our store.
Shades or Blinds-- Which Are Right for You?
Many homeowners use the terms "blinds" and "shades" interchangeably, but the two are actually different products. Blinds are hard and made up of several slats that stack together. The slats can be closed tightly to minimize light and maximize privacy or they can be tilted at an angle to allow for some visibility and illumination. Shades, on the other hand, are soft and have no individual slats. Instead, the covers are on a continuous roll, offering a smooth appearance.
Choosing between these two coverings can be a bit difficult since each has a unique look and individual advantages. Fortunately, our team members are available to answer any questions you may have and make a recommendation tailored to your specific design goals. Talk to our showroom staff today to begin narrowing down your search for the ideal window treatment.
Bring the natural beauty of wood into your home with wood blinds. These window treatments look great with both traditional and modern décor. They come in a variety of wood species, stains, and finishes, as well as different sizes and styles. With so many options to choose from, it is easy to complement any design style.
These stylish blinds also offer increased privacy. Since wooden slats tend to be thicker than other types, they conceal any people or object in your room from view. Even outlines and shadows are obscured.
Another advantage of this window treatment style is its ease of maintenance. You do not need to take them down to clean them, unlike other covering options. Just use a damp cloth to wipe off any dust and then leave them up to dry. Furthermore, wooden slats are sturdy and difficult to bend, making them ideal for households with curious children and pets. Find out more about this window treatment type by visiting our local showroom.
Give your rooms a finishing touch by installing vinyl blinds. Vinyl is a highly versatile material, so a diverse array of colors, textures, patterns, and sizes are available. These blinds can even be made to look just like wooden slats. Homeowners also love the affordable pricing of vinyl products. Regardless of whether you are looking for bold and eye-catching designs or a more professional, uniform look, there is a vinyl window covering product that fits your style and budget.
One of the most important advantages of these blinds is that they are able to withstand hot temperatures. They are also moisture-resistant. These properties make them suitable for any room in your house, as well as any location throughout our nation. In addition, they are long-lasting and difficult to crack or chip. Keeping them looking like new is simple. You can use a damp cloth to remove any dust that collect on the slats. If they are too dirty for a cloth to handle, you can also take them down for a more thorough cleaning. Talk to our staff for further maintenance advice for vinyl blinds.
Dress Up Your Rooms with Decorative Shutters
Adorn your home with our decorative shutters as window coverings. These shutters are available in many different materials, including wood and vinyl. Like blinds, shutters can be adjusted to allow for as much and as little visibility as you please. With this superior light and privacy control-- as well as their unique looks-- decorative shutters are an excellent way to boost your home's value and functionality. Visit our showroom to browse our collection of these stylish shutters and find the right style for your rooms.
Home is where you should be most comfortable. However, if anyone can peer inside, it is difficult to ever truly relax. Window coverings from our collections give you peace of mind by increasing both your privacy and security. Whether you are concerned about concealing your expensive electronics from opportunistic thieves or shielding your bedroom from wandering eyes, window treatments are the answer.
Furthermore, when you cover your windows, you also protect your furniture and wall decorations. Strong sunlight causes fabrics and other materials to lose their color over time. Prevent your décor from becoming washed out by blocking the sun during the brightest hours of the day. In addition, window treatments also eliminate annoying glares on your television and can even lower your energy bills by keeping your rooms cooler.
While there are many reasons to keep sunlight out of your home, sometimes you do want to let it shine in. Natural light makes your home appear more welcoming and comforting. In addition, studies have shown that the sun's rays can have a positive effect on your mood. Sunlight triggers a release of a hormone called serotonin, which helps boost your disposition and keeps you calm. Coverings such as blinds and shades allow you to choose how much sunlight you let into your home and when. Work with our professional to find the perfect vertical or horizontal window treatment in our stunning collection for your home.
Contact us
to learn more about which type of window coverings are right for your home. We proudly serve the customers of Akron, Cuyahoga Falls, Stow, Hudson, and Fairlawn, Ohio, as well as the nearby areas.