Kitchen Backsplashes in Akron, OH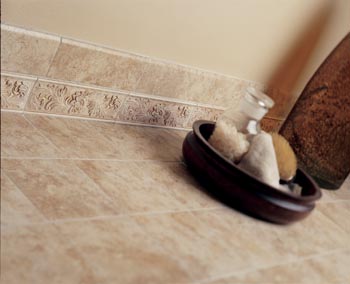 Add splash of creativity to your kitchen with new designs and colors. By installing tile backsplashes, we improve the look and feel of your kitchen. Whether you want them behind the sink or stove, kitchen backsplashes protect the walls from splashes and add extra appeal to your kitchen. Whether you prefer marble backsplashes or stone backsplashes, our professionals have the skill, knowledge, and experience to provide you with a creation that is as gorgeous as it is practical.
Backsplashes give your kitchen vibrancy and flair. They are impressive design elements that can run the length of a wall or sit directly behind the sink or stove. Use marble backsplashes or ones made of tile or natural stone to bring luxury and style to what is likely the busiest room of your house. Since backsplashes are waterproof, anything that spills or splashes on them can be easily wiped up.
There's no need to tear down walls or rip up floors to give your kitchen a new look. Our kitchen backsplash company provides a cost effective and original way to revamp your kitchen. By relying on our team for backsplash installation, you add appeal and value to your kitchen without performing an extensive remodel. Can't decide what you want? Our experienced designers help you choose a kitchen backsplash that is perfect for your aesthetic preference.
In our showroom, we have a complete selection of products, and our friendly team is eager to assist you in choosing a backsplash design that works for you. Transform your kitchen by trusting us for kitchen backsplash tile installation.
Numerous Options at Our Design Store
Available in many sizes, shapes, colors, and textures, backsplashes offer effective ways to give your kitchen a creative and customized upgrade. From economical options to high-end designs, our kitchen backsplash store offers nearly endless options. You're sure to find a product at our showroom that meets your needs.
Create a unique design that turns your ordinary kitchen into an inviting cooking and gathering place. Our experts take your ideas and create the kitchen of your dreams. Show off your personality in the kitchen. Whether you want a simple backsplash or even new cabinets and countertops, you can depend on our kitchen backsplash contractor for completely customized work.
What is your design preference? We have backsplashes in all different colors, shapes, sizes, and styles. They create a striking backdrop in any kitchen. Whether you want backsplashes to match your existing décor, or you want to get really creative in the kitchen, we have the perfect backsplash that's right for you. Come into our showroom to see samples of tile and choose favorites for your new backsplash.
Protect your wall with kitchen backsplashes. Things can get very messy in the kitchen – especially behind the stove and the sink. A backsplash makes cleanup very easy. If something splashes on them, simply wipe it up – with no damage to your walls. Some of the trusted brands we carry include Star Values and Floorcraft.
One of the easiest ways to enhance the look and feel of your kitchen is to add a backsplash. Whether you need a strip of tile behind your sink or kitchen backsplash tile around your entire counter, we can cater to your needs. We provide quality work – on time and on budget. Some of the advantages of installing kitchen backsplashes include:
Improves Home Décor & Value
Protects Kitchen Walls from Water & Spills
Easy to Clean & Maintain
Simple Installation
The distinct beauty of natural stone lends itself well to attractive backsplashes behind the sink or stove. The different patterns, lines, and specks in the stone add visual appeal while safeguarding your walls from liquids and spills. Stone backsplashes are stunning and enduring, adding practical appeal to your kitchen's décor. Ask our sales professionals to help you choose the designs and shades of stone that draw the colors of the kitchen together.
Elevate the ambience of your kitchen with marble backsplashes. Marble is prized for its unique beauty due to the veining that runs throughout the stone. Imagine how elegant your kitchen will look with marble behind the sink and stove. Visit our showroom to see the many options we have for your home.
When you choose marble for a backsplash, you are making this design feature the focal point of your kitchen. Marble is such a gorgeous stone, filled with intricate lines, markings, and a range of soft shades. Such a fabulous backsplash contributes greatly to your enjoyment of your kitchen, and it welcomes family and friends to spend time in this room, too.
Professional Backsplash Installation
Installing a backsplash in your kitchen requires skill, experience, and precision. Count on our backsplash installation team for a highly professional job. We take precise measurements and cut the materials to the exact size and shape that is required to ensure a perfect fit. We take great care to place and secure the material so it offers a wonderful backdrop behind your kitchen sink or stove.
Our technicians are trained and experienced and install your backsplash efficiently. If not placed in the correct way, the materials will not adhere to the wall and could easily come loose. We prepare the wall and install backsplashes so they beautify and protect your walls for many years to come.
Unless you are skilled at construction or remodeling, it's best to leave backsplash installation to the professionals from our store. We know how to install backsplashes accurately and efficiently. For many years, our company has been updating kitchens for residential and commercial customers in the area. From design to completion, we ensure your finished product looks fabulous.

Contact us today to request a free estimate on backsplash installation. We proudly serve the communities of Akron, Cuyahoga Falls, Stow, Hudson, and Fairlawn, Ohio.